Remote editing with Nomad
Follow your creativity wherever it takes you.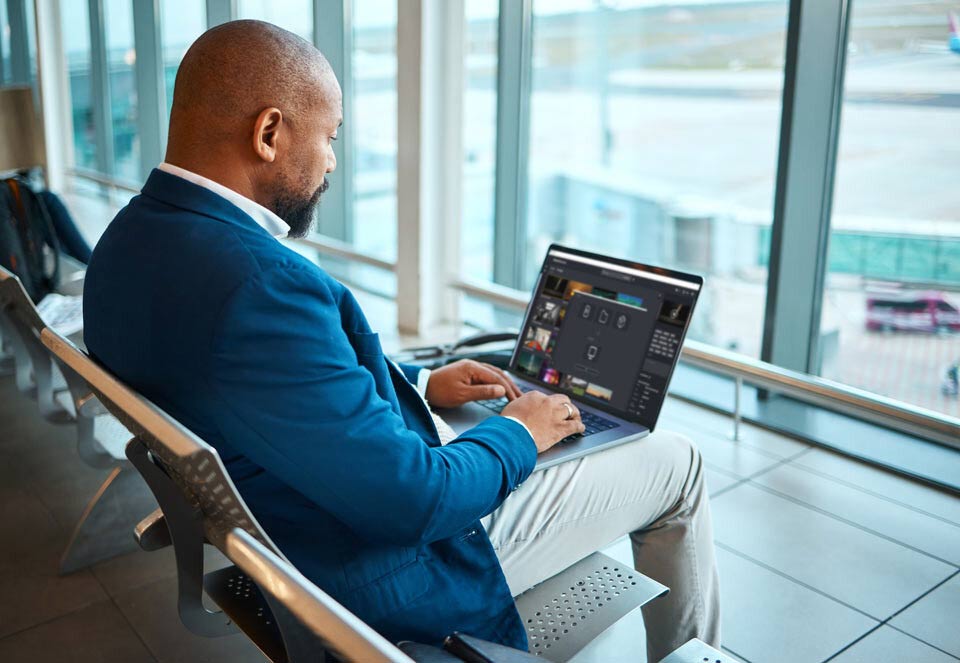 Edit from anywhere
Nomad—EVO's built-in remote editing tool—helps creative teams take their media and projects on the go when they need to work outside the office.
Whether you're working from home, traveling for a shoot, or preparing for inclement weather, Nomad makes it easy to keep your projects moving forward from wherever you need to be.
Included with EVO.
What people are saying
Regularly referred to as a workflow "lifesaver," Nomad helps video editing teams keep on creating content, from anywhere.
"Nomad was a lifesaver. If it wasn't for Nomad for Season 2 [of Dominicana's Got Talent], we wouldn't have made it happen."
"Nomad can really change this idea that creative collaboration has to come from being in one physical location."
"Nomad allows us to work. It allows us to keep moving forward."
The perfect recipe for remote video editing
Remote production is easy with Nomad in your workflow.
Gather media
Nomad helps your remote editors retrieve the files they need to work offline.
Use Nomad to gather your project files, original source media, and/or lightweight proxies automatically generated by EVO's built-in transcoder.
---
Edit remotely
Once you have what you need locally, you can edit completely offline without an internet connection.
Edit your project from home, on the go, or anywhere you need to be.
---
Relink and render
Nomad ensures that your proxy media follows the same folder structure as the corresponding source files, giving remote editors a much simpler workflow when it's time to relink to source and render your final projects.
---
Part of the EVO Suite
Nomad is the remote editing arm of the EVO Suite, an award-winning collection of software tools included with EVO.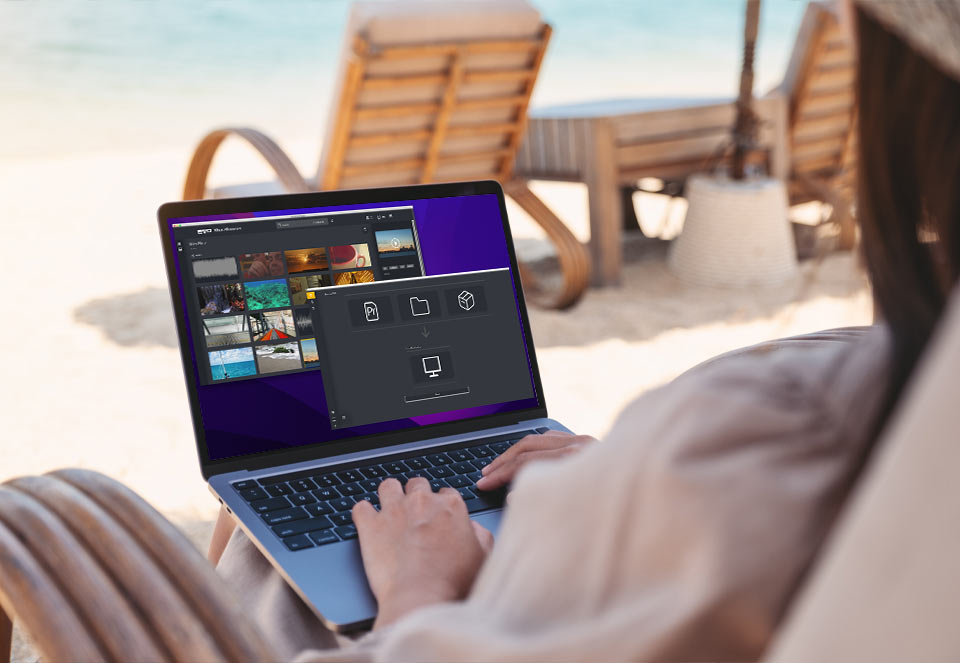 Included in the EVO Suite
ShareBrowser
Built-in media asset management
---
Slingshot
Robust transcoding and automations
---
Nomad
Remote editing and proxy workflow
Editing remotely with proxy media
Remote editors often prefer to work offline with lightweight proxy files.
Proxies save time and frustration in remote post-production because they are faster to transfer, easier to work with, and they don't take up as much space on a portable drive or laptop.
EVO can automatically transcode your high-resolution camera files (including BRAW, R3D, and ARRIRAW) into proxy files for your remote editing projects. Once your proxies are created, your team can use Nomad to gather them and edit with proxies offline, anywhere.
Proxy files (or proxies) are smaller, lightweight video files that have been transcoded from high-resolution original source media.
What if I don't have proxy files?
If you prefer to use proxies, but your source media has not been transcoded yet, you can trigger manual proxy generation in Slingshot or directly in ShareBrowser, anytime. You can also set Nomad to download source media if you prefer to edit remotely with high-resolution media files.

"Our remote editing process is much simpler now—EVO and Nomad made things easier all around."
Robert Leitch
Content Technology Manager, MediaSource
Work remotely with Nomad
Watch this short video to learn how Nomad facilitates remote video editing for creative teams.
Ready to render
Nomad makes it easy to take your media offline for remote editing projects and relink back to source when you bring your project back online.
Matched folder paths
Proxy files collected through Nomad follow the same folder path as the corresponding source media.
When it's time to render online, simply relink one proxy back to source, and the rest will follow.
Nomad Delta
For Premiere Pro users.
Nomad Delta helps creative teams using Premiere sync their offline changes back to EVO.
Start with a Premiere project already saved on EVO.
Using Nomad, select that Premiere project as your input, and Nomad will retrieve the project file and all associated media for your offline project.
Once you've completed your offline edit, use Nomad Delta to upload the new project file back to EVO shared storage. Nomad Delta will identify any new media in the project and sync it back to the EVO location of your choice.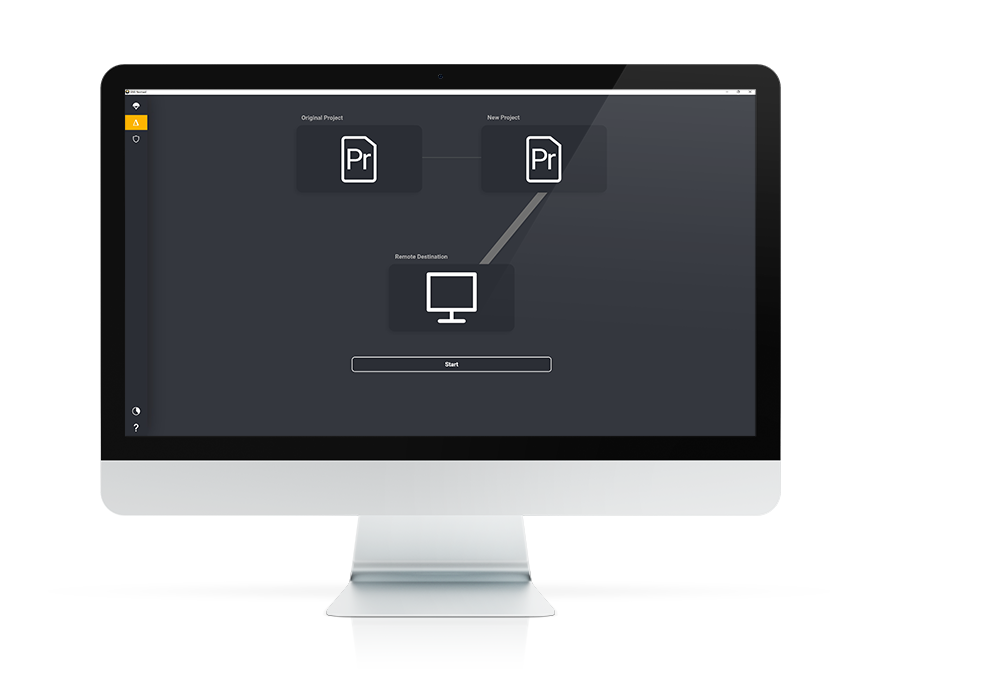 Take your post-production workflow on the go
Nomad was built for video production teams that collaborate on centralized media storage and work on projects remotely. Ideal for full-time remote editors and hybrid creative teams.

Book a demo
Complete this form to schedule a personalized remote workflow consultation and Nomad demo for your creative team.
We'd love to hear from you!