Discover a better Final Cut Pro workflow with EVO
Share, edit, collaborate, and manage your media like never before with the EVO video editing server.
Powering creative companies around the world
All EVO shared storage servers include built-in media management, automation, and FCP workflow tools at no extra cost!
What sets EVO apart?
Benefits
Edit directly from the server
Share everything from h246 to 8K+
Support for every flavor of ProRes RAW
Unlimited built-in MAM
World class 24×7 support
No per-seat license fees
Workflow
EVO software suite included
Share FCPX libraries over the network
Export Final Cut Pro X metadata
Cloud and LTO integration
Search, preview, tag, and index your files with built-in ShareBrowser media management software
Architecture
Custom EVO OS
1/10/25/50/100Gb Ethernet
HDD or SSD
LDAP / Active Directory integration
macOS, Win, and Linux support
Smarter collaboration
Share your media and libraries with multiple editors, artists, and other collaborators without missing a beat.
EVO's project locking feature means no more redundant file copies, no more hard drive hand-offs, and no more slowdowns.
Download the official Final Cut Shared Storage Workflow Guide.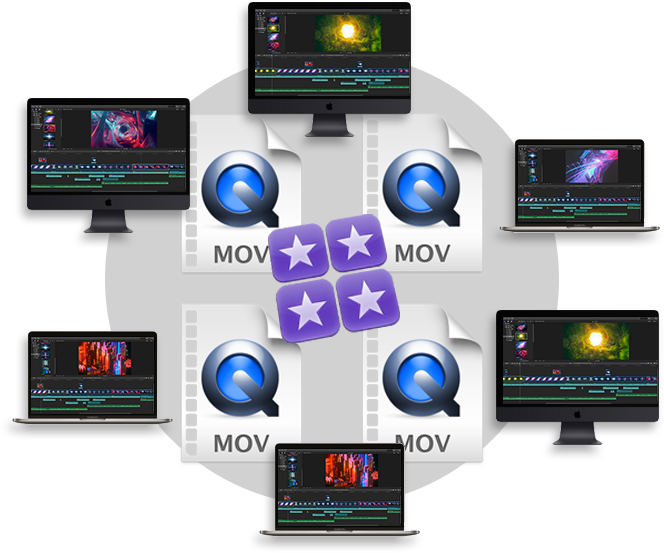 "By harnessing metadata with keyword and tag collections in FCPX, we've evolved to a more refined and efficient approach. Now with ShareBrowser, searching and organizing our media is so much easier to manage."
Shared FCP libraries, solved
Teams can store their media and FCP libraries on EVO, and securely access them, without the risk of other editors accidentally overwriting protected in-progress work.
Using EVO's included ShareBrowser software, your whole team can see and keep track of who is working on a FCP library and protect projects from unintended changes by other users.
This method of FCP library sharing is exclusive to EVO, and is the safest and most effective way for a team to use Final Cut Pro with network shared storage.
Search, tag, and preview everything
Every EVO includes ShareBrowser—easy to use media management software that lets you search, tag, organize, and preview media across all of your storage, even external drives, from your desktop or web browser!
Unlimited ShareBrowser licenses are included with every EVO system.
Integrated Keyword Collections
Use ShareBrowser—EVO's integrated media asset management software—to tag clips based on scene numbers, locations, and more. Then, when you export those clips, FCP will automatically create Keyword Collections based on your tags!
ShareBrowser is designed to help you finish projects faster, inside and outside Final Cut Pro.
Your notes, exactly where you need them
With a simple drag and drop you can send your media, complete with custom tags and comments, directly into your Final Cut Pro project. So you always know what "A001_C003_080213" is.
Custom tags and comments from ShareBrowser will appear inside the "Notes" and "Keyword Collections" fields right inside your FCP project.
Servers for any size team
EVO systems are available in multiple form factors for Final Cut Pro workgroups of all sizes.
EVO 16 Bay
Enterprise scalability for the most demanding multi-user workflows.
Capacity
Maximum disk per chassis: 16
Expanded capacity: 1.1PB
Connectivity
1, 10, 25, 50, 100GbE configurations available
Available drives
SSD and HDD configurations available
Nearline storage options
EVO Nearline provides a scalable, affordable way to expand your storage to multiple petabytes
EVO 8 Bay
A perfect blend of performance and scalability for small to medium teams.
Capacity
Maximum disk per chassis: 8
Expanded capacity: 336TB
Connectivity
1, 10, 25, 50, 100GbE configurations available
Available drives
SSD and HDD configurations available
Alternative form factors
Also available in short-depth 4RU chassis for DIT carts, mobile trucks, and flypacks
EVO Prodigy Desktop
The ultimate desktop NAS for small teams and startups.
Capacity
Maximum disk per chassis: 4
Maximum capacity: 72TB
Connectivity
1 and 10GbE configurations available
Available drives
SSD and HDD configurations available
Alternative form factors
Also available in short-depth 1RU rack mount chassis
Want to see more hardware? Visit our products page to see more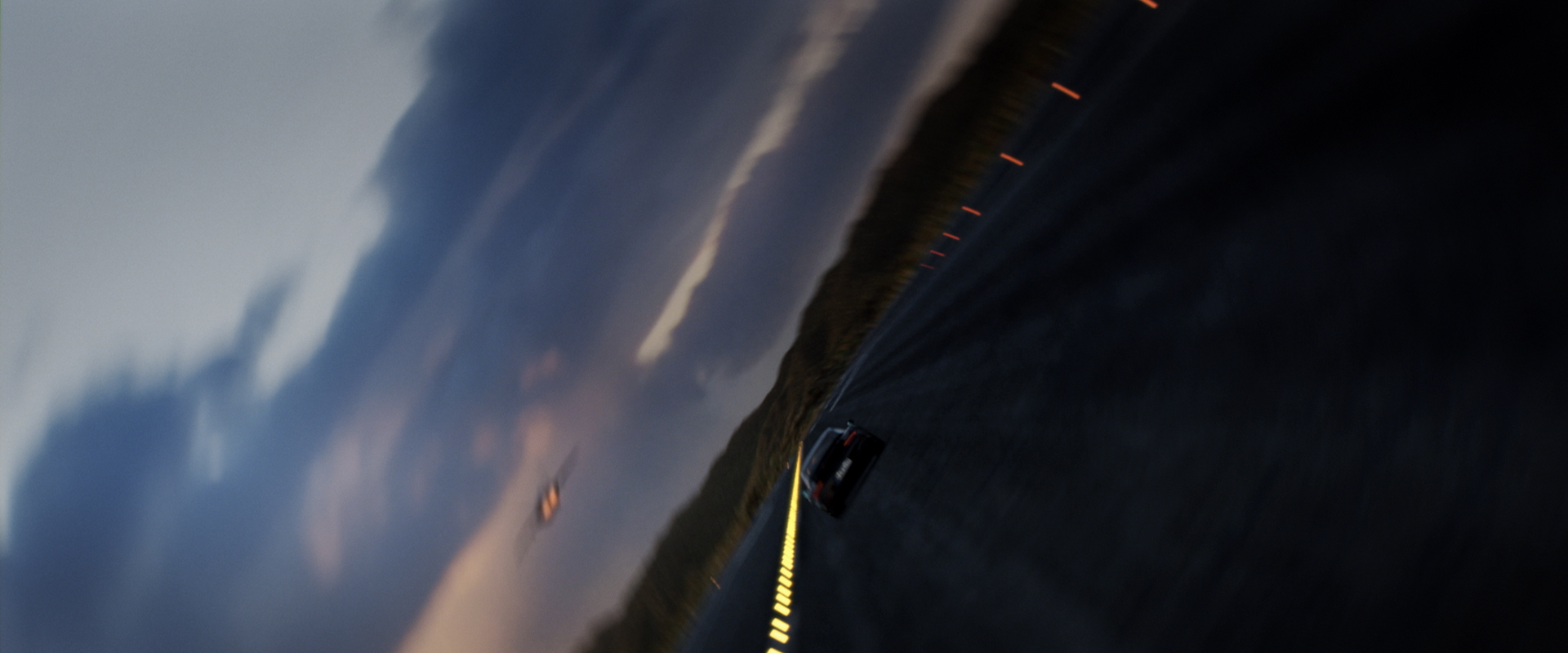 "All we have to do is put our energy towards creating things as a team. EVO is this invisible force that keeps us all connected every minute, every day."
ProRes RAW ready
EVO's hardware architecture and operating system are precisely tuned to give your team the power to edit 4K, 8K, VR, and everything in-between, directly from the server.
We've spent the last 20 years pushing shared storage systems to their breaking points, so you don't have to.

Learn more about how we test our systems
142
streams (16 Disks, RAID 6)
DNxHD 36 1080p @ 23.976
51
streams (16 Disks, RAID 6)
ProRes 422 HQ (220) @ 29.97
14
streams (16 Disks, RAID 6)
ProRes RAW HQ 4K @ 23.98
12
streams (16 Disks, RAID 6)
ProRes 4444 4K @ 23.98
10
streams (16 Disks, RAID 6)
RED 6K 5:1 WS @ 23.98
8
streams (16 Disks, RAID 6)
ProRes 4444 4K @ 29.97
For more demanding workflows, like 16-bit 4K DPX/EXR, EVO is available in all-SSD configurations with up to 100Gigabit Ethernet.
Stream counts above were conducted using an EVO 16 Bay model with 16 x 12TB HDD disks and EVO OS v.6.1 on macOS and Windows workstations connected over Gigabit and 10Gb Ethernet using AFP and SMB protocols.
Tests use many simultaneous unique clips (independent files) of various sizes with Adobe Premiere Pro, Final Cut Pro X, Avid Media Composer, and other professional video editing software.
Don't see your codec here? Contact us for more information
What people are saying
We grew the number of episodes during production and the staff kept growing. We had a show runner, nine producers, two executive producers, seven editors, and four assistant editors—20+ users reviewing and editing footage on EVO at any given time.
All of our raw footage, Premiere projects, graphics, and finished shows are safe and available from any machine. We're sometimes delivering over 100 videos a week, so having EVO has been absolutely essential to our workflow.
We were using a 64TB direct-attached RAID, and it got to a point where we knew we just couldn't get anything done without a centralized server that we could rely on to handle our workflow without hiccups.
We have better processes in place because of EVO. It's allowed us to sleep… without it, it would always be crunch time.
Start creating amazing content, faster.
Bring your entire team together with a central, searchable, FCP-optimized storage server for all of your media and projects.
Complete the form below to find a local reseller, get pricing, or schedule an online demo.