Get the most out of your EVO system with personalized remote training for you and your team.
Schedule your remote training session with one of our product specialists.
SESSION LENGTH
Up to 3 Hours
TRAINING FORMAT
1-on-1 or Teams
AVAILABILITY
Monday-Friday, 10am-4pm (CST)

You'll learn


Tips, tricks, and best practices

How to manage your media with ShareBrowser

How to use the ShareBrowser extensions and integrations

How to use the Slingshot automation engine

How to setup backup and replication jobs

Ways to leaverage cloud and nearline storage

How to become a more effective EVO admin or user
Plus the opportunity to have all of your questions answered by an SNS product and workflow specialist.
Schedule your first session.
Our Latest Customer Stories
Andrew McKay
Nitro Circus is a global sports entertainment company that produces a wide array of live events, docuseries, television programming, and digital content. Founded by action sports icon Travis Pastrana, Nitro Circus began as an excuse to travel the world riding dirt bikes, BASE jumping, and performing crazy stunts. The brand quickly took on a life of its own, spinning into live-action sports competitions complete with screaming fans and multi-camera broadcasts to a massive worldwide audience. Today, Nitro Circus is a bonafide media company with shows airing on multiple networks, while also turning countless hours of digital content for their audience of 25 million fans worldwide.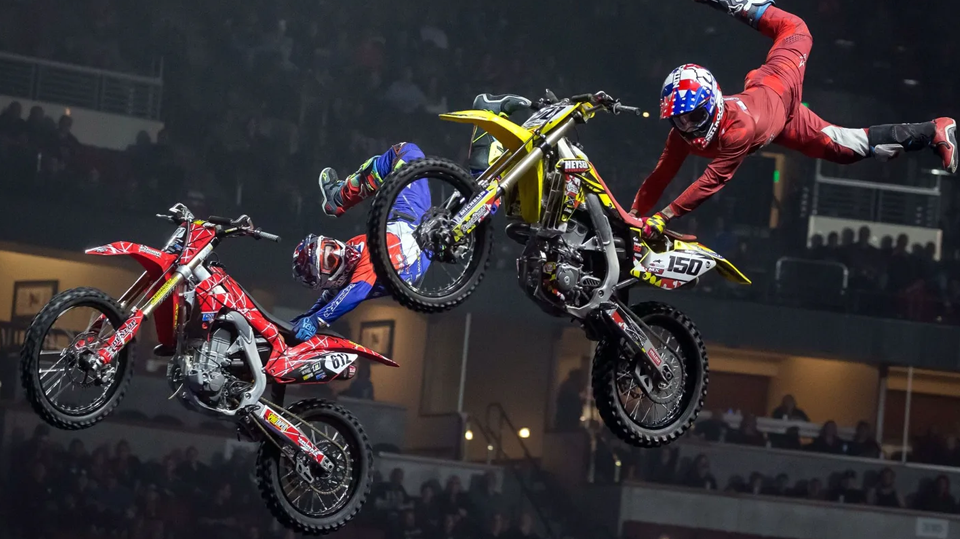 Andrew McKay
Post House Creative is a full-service video production and animation boutique. On a recent project for the Columbus Blue Jackets, Post House Creative had an opportunity to try something new. Instead of the usual style frames, storyboarding, and animatics, they went with a hybrid video game/app based on the Unreal Engine called Cine Tracer—a realistic cinematography simulator.
Andrew McKay
On The Brink is a wildlife documentary series with a mission to create awareness about the conservation crisis facing India's ecosystems and the species that inhabit them. The Gaia People, an award-winning husband and wife filmmaking team whose work has been featured on Animal Planet, BBC, Discovery, ITV, Nat Geo, NHK, and PBS, take viewers on an incredible journey across India.