July 18, 2019 — Visit us at Denver Creative Meetup
The 3rd Annual Denver Creative Meetup
Denver, CO
July 18

Mix and mingle with other media professionals at the third annual Denver Creative Meetup hosted by local motion graphics and VFX powerhouse, Spillt.
Time & Date
6pm-10pm, July 18
Location
SPILLT Agency of Design, Denver CO
Truman Wheeler


The time has come to unveil our vision for the future of EVO and ShareBrowser.
Last year, we released tons of features like sync, backup, and replication for Slingshot, new panels and extensions for Final Cut Pro X, Adobe Premiere Pro, and After Effects, and scale-out clustering for EVO Nearline. 2020 will bring even more innovation to your EVO shared storage server and its arsenal of easy-to-use software.
Truman Wheeler
For many creatives, it was simply the worst of times. There are few, if any, companies in the media production industry who were prepared for the sudden workflow shifts and shelter-in-place orders of March 2020 brought on by the COVID-19 pandemic. Nearly every production team was forced to make decisions and quickly plan for a type of remote, off-site work that's uncommon for media professionals, particularly editors.
SNS Editor
People Are More Important Than Tech
In a previous post, I said you should always start with "two" when starting your creative team. As you look to retain and expand your team, you need to understand that people are much more valuable than any technology.
Ana Lafser
The Stitcher app is one of the preeminent podcast listening platforms. Every studio is hooked up to an EVO shared storage server and synchronized to Dropbox, enabling engineers, producers, hosts and other contributors to collaborate from multiple locations.
Andrew McKay
Nitro Circus is a global sports entertainment company that produces a wide array of live events, docuseries, television programming, and digital content. Founded by action sports icon Travis Pastrana, Nitro Circus began as an excuse to travel the world riding dirt bikes, BASE jumping, and performing crazy stunts. The brand quickly took on a life of its own, spinning into live-action sports competitions complete with screaming fans and multi-camera broadcasts to a massive worldwide audience. Today, Nitro Circus is a bonafide media company with shows airing on multiple networks, while also turning countless hours of digital content for their audience of 25 million fans worldwide.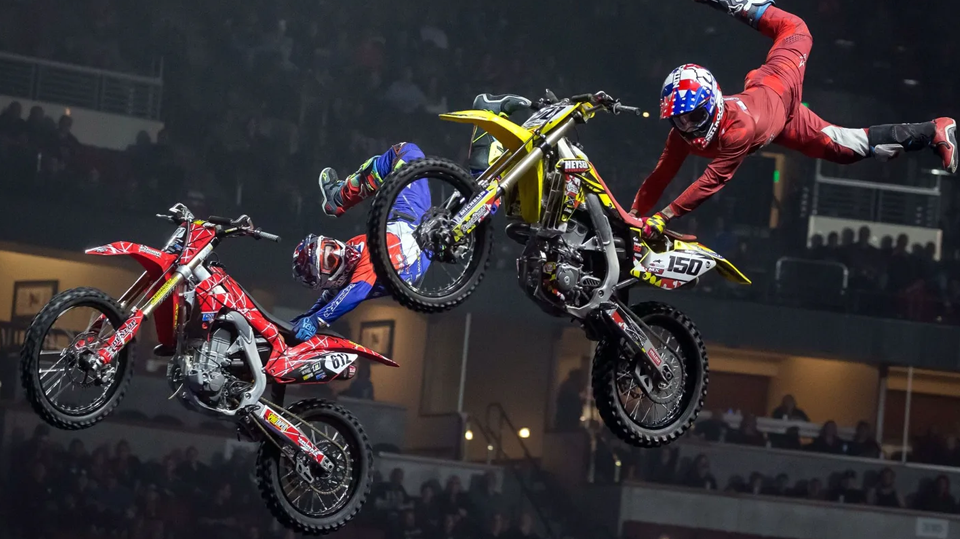 Andrew McKay
Post House Creative is a full-service video production and animation boutique. On a recent project for the Columbus Blue Jackets, Post House Creative had an opportunity to try something new. Instead of the usual style frames, storyboarding, and animatics, they went with a hybrid video game/app based on the Unreal Engine called Cine Tracer—a realistic cinematography simulator.