November 7-9, 2019 — Visit us at FCPX Summit
FCPX Summit
Cupertino
November 7-9

Join us at FCPX Creative Summit to learn about the truly seamless workflow with EVO shared storage.
Location
Juniper Hotel, Cupertino
What We're Showcasing
Real-Time Collaboration
Share your media and libraries with multiple collaborators without unnecessary copies and slowdowns.
Integrated Media Management
Get hands-on with new ShareBrowser workflow extension, integrated media management to help you search, preview files and bring clips and metadata into your timeline without leaving FCP X.
Secure Library Sharing
Learn how your team can securely share libraries over the network using EVO's unique project locking capabilities.
ProRes RAW Performance
Experience EVO's ability to give your team the power to edit multiple streams of 4K and 8K ProRes RAW in real-time.
Schedule a Meeting
Andrew McKay
Say goodbye to projects as you know them. Premiere Pro is entering a new, more feature-friendly era of collaboration.
At this year's Sundance Film Festival, Adobe announced a new update coming soon to Premiere Pro. And it's sure to change the way teams use Premiere on large, multi-user projects like episodic television and feature films.
It's called "Productions," and it's not-so-much a new feature as it is a reimagining of the way a Premiere "project" is structured. Productions are a new way to manage projects, share assets, and keep everything organized when you're collaborating with a team.
Adobe is taking aim at Hollywood workflows, which shouldn't come as a surprise to people who have been following Adobe's rapid expansion into the TV and Film market. A growing number of Hollywood editors and up-and-coming filmmakers alike have been embracing Premiere Pro for a number of years.
Andrew McKay
The highly anticipated Mac Pro and the latest version of Apple's MacBook Pro (Nov. 2019) are shipping with macOS Catalina, and it's causing issues for some pro video users.
With two new Apple devices shipping with macOS Catalina, thousands of users are upgrading their existing systems, and thousands more are wondering if they should make the leap.
If you're undecided about whether or not you should upgrade, or you've already ordered the latest Mac Pro tower or MacBook Pro, here's what you need to know.
Ana Lafser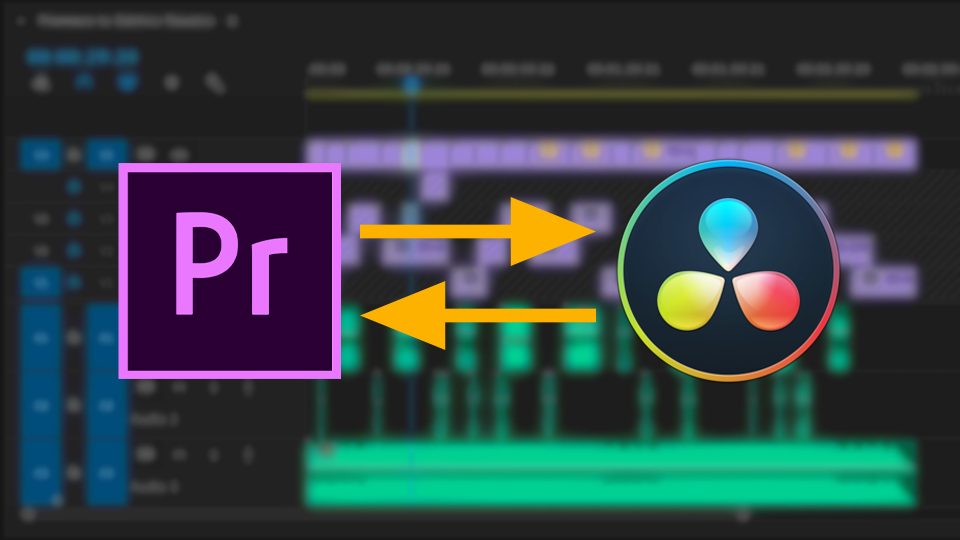 Premiere Pro and Blackmagic Resolve both offer incredibly powerful standalone features. Even though Adobe and Blackmagic are actively battling it out in a war for our timelines, using the two applications together opens up an entirely new world of possibility.
While the Premiere Pro Lumetri Color panel allows for some speedy color grading and automatic adjustments, many teams benefit from using Resolve's in-depth color grading tools alongside an Adobe Premiere Pro editing workflow. Thankfully, both applications support a large variety of file types and formats, which makes for a very complementary experience.
Andrew McKay
Nitro Circus is a global sports entertainment company that produces a wide array of live events, docuseries, television programming, and digital content. Founded by action sports icon Travis Pastrana, Nitro Circus began as an excuse to travel the world riding dirt bikes, BASE jumping, and performing crazy stunts. The brand quickly took on a life of its own, spinning into live-action sports competitions complete with screaming fans and multi-camera broadcasts to a massive worldwide audience. Today, Nitro Circus is a bonafide media company with shows airing on multiple networks, while also turning countless hours of digital content for their audience of 25 million fans worldwide.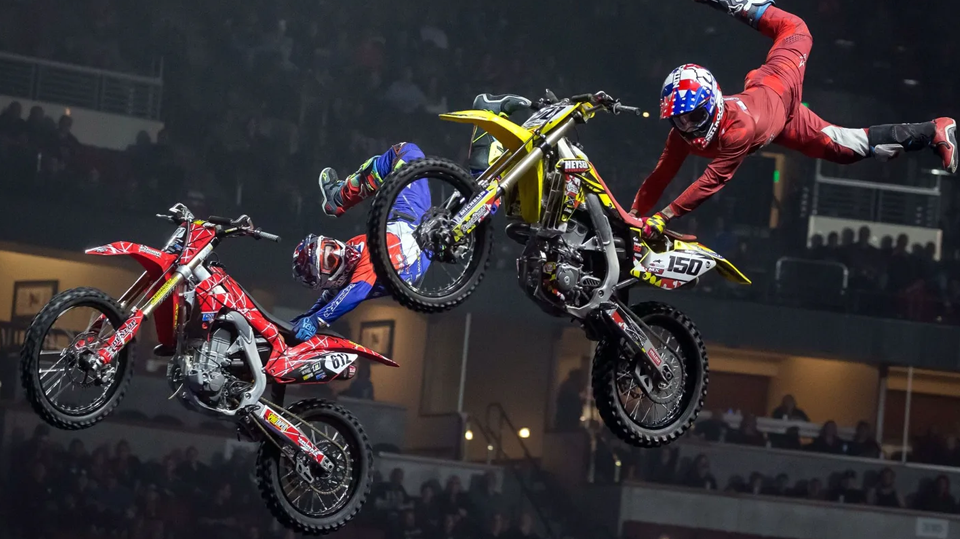 Andrew McKay
Post House Creative is a full-service video production and animation boutique. On a recent project for the Columbus Blue Jackets, Post House Creative had an opportunity to try something new. Instead of the usual style frames, storyboarding, and animatics, they went with a hybrid video game/app based on the Unreal Engine called Cine Tracer—a realistic cinematography simulator.
Andrew McKay
On The Brink is a wildlife documentary series with a mission to create awareness about the conservation crisis facing India's ecosystems and the species that inhabit them. The Gaia People, an award-winning husband and wife filmmaking team whose work has been featured on Animal Planet, BBC, Discovery, ITV, Nat Geo, NHK, and PBS, take viewers on an incredible journey across India.