MasterClass is on a mission to give anyone the ability to gain the wisdom and knowledge of the world's best creators. Since launching in 2015, thousands of students have already learned filmmaking, screenwriting, singing, acting—even tennis—from a star-studded cast of instructors. The classroom experience is stunning with luxuriously high production value, carefully crafted curricula, and intuitive website dazzle, but it's the intimate connection with the instructor that stands out when the instructor looks you square in the eye to share the personal experiences and expert tips that helped make them who they are.
Aaron Sorkin teaches screenwriting; Christina Aguilera teaches singing; Werner Herzog teaches filmmaking—to name a few. As MasterClass says, "Our instructors are the best in the world."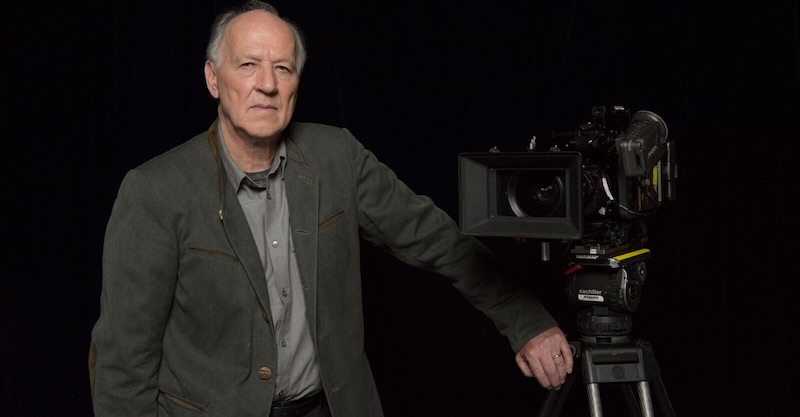 Core to the MasterClass experience is how each student flows through the content. The edit suite makes this compelling experience possible. Lead editor Andy Fink and his team are introducing the world to a new way of learning.
Setting the Gold Standard
"Our goal is to be the gold standard of online education," says Andy, to be "a place where people can learn from the greatest minds in the world." Access to any of the growing number of MasterClasses just takes an Internet-connected device and $90. And students are taking their lessons to heart. "We hear from people all the time who are inspired to finish their scripts and their films after taking our classes," Andy says.
To provide access to the best in the world, they must attract the best in the world. The Silicon Valley startup's founders David Rogier and Aaron Rasmussen started strong; they landed Dustin Hoffman as their first instructor and continue to attract artists, athletes, and leaders who are passionate about creating their legacies and sharing their knowledge. "100 years from now," Andy says, "filmmakers will see Herzog's work and wonder, how did his brain work? How did he make his films?" Through his class, Herzog himself answers them.
Post-Production at MasterClass
MasterClass does all of its post-production (except audio) in-house with the Adobe suite. They operate four maxed-out 5k iMacs, a Mac Pro tower for renders, and a content-viewing station. Classes are shot on ARRI AMIRAs and edited in gorgeous 4K resolution in ProRes 442 HQ. Their post-production team consists of a small team of editors and creative producers who constantly access media and projects in a highly collaborative, productive workflow.
"We start with a paper edit," Andy explains. "In pre-production, we plan out questions and themes for each chapter. In post, once we have the transcript, we piece together the chapters." Then the editor lays out the footage based on the paper edit. From there, the editor and creative producer iteratively develop each chapter together. "It's a full on collaboration."
"Other products we evaluated seemed more complicated than they needed to be."
Growing Pains
When Andy joined MasterClass in July 2015, the edit suite was a far cry from workflow nirvana. Andy inherited footage in the time-honored tradition of gigantic projects spilling across multiple external hard drives. With all their assets, edits, deliverables, and graphics stuck on different drives, they were scrambling to get projects done efficiently.
Media sharing surfaced as a blistering pain point for MasterClass. "There are a lot of people who need access to the media on those external drives, and it just locks stuff up." This friction slowed them down at the most critical times: rendering their six-hour classes felt like a bad dream to Andy: "It was this dance… this nightmare dance working with multiple computers and drives pulling all-nighters trying to get one thing out at 4 AM."
Meanwhile, MasterClass was growing. The production schedule was accelerating. Soon, all-nighters wouldn't just be painful; they'd limit the company's growth.
From Feisty Startup to Well-Oiled Machine
Andy, a self-described workflow geek, had anticipated these issues. "The moment I came on, I knew there was a more productive way to work. We couldn't continue to keep everything on external drives" This meant they needed to make assets accessible to everyone. They also wanted to enable secure collaborative project sharing with Adobe Premiere Pro. Andy knew that any solution he adopted had to be reliable—he couldn't afford to waste time maintaining an excessively complicated server. He might be a workflow geek, but it's in service of the work. Finally, Andy wanted a product from a company that stood by its customers with robust, accessible technical support—both during the install and afterwards.
"EVO has allowed us to sleep. Without it, it would always be crunch time."
EVO shared storage was ideal for Andy and his team. Here's what he had to say about its benefits:
Reliability
"Other products we evaluated seemed more complicated than they needed to be," Andy said, "but EVO just works, and it doesn't take a lot of my time to administer." EVO's flexibility allowed them to easily configure the system as a SAN and NAS together in one unit, making it a perfect fit for how they wanted to work. "Even 4K multi-cam playback over 10-gig Ethernet is flawless." For Andy and his team, EVO's reliability means less time troubleshooting and fiddling with complex servers, and more time with Herzog, Sorkin, and company.
Asset Management
"EVO made everything accessible to everyone," says Andy. "We organized it into three SAN volumes for Class Shoot acquired media and four NAS volumes for Projects (6TB), Assets (10TB), Outputs (22TB), and Utilities (32GB). These are all fluid capacities. We can grow and shrink the size of these with the click of a button."
Sharing Projects
ShareBrowser (asset management software included with EVO) enables MasterClass to share projects seamlessly through a feature called project locking for Adobe Premiere Pro. "Our producers can just open a project to review an edit or make adjustments without any risk of overwriting the file." Meanwhile, Andy can continue to edit that same project on another workstation.
Rendering
Andy, now a project locking guru, also uses this feature to queue projects for rendering. A six-hour class takes a while to render. Instead of tying up a workstation, an editor opens a locked project on a Mac Pro, queues the exports in Media Encoder, then resumes cutting on his/her workstation. "That's another way project locking shines for us."
Support
"When we weighed EVO against the competition, the other companies we considered just didn't seem to have the same quality of support that SNS has." Andy continued, "We also worked with Key Code Media during the sales process and for the install, and they were a huge help. They laid out the components we needed, briefed us on the install, and got us up and running in just one day. It really exceeded my expectations."
Smooth Scaling
In early 2016 MasterClass purchased an EVO expansion, adding another 124 TB of storage to their existing 96 TB. Since then, MasterClass has been releasing classes almost monthly, amping up to deliver even more. Thanks to EVO, post-production at MasterClass is much more productive now. With the all-nighters behind him, Andy is focused on growing MasterClass's post-production team and continuing to deliver the gold standard in online education.
"We have better processes in place because of EVO," says Andy. "EVO has allowed us to sleep. Without it, it would always be crunch time."
About Studio Network Solutions (SNS)
SNS shared storage solutions are at the core of optimized video workflow for professional content creation workgroups worldwide. The SNS EVO shared media storage server combines high-performance with extensive connectivity, including 10Gb/s Ethernet and Fibre Channel. With EVO's included ShareBrowser asset management software, you can search, index, preview, tag, and verify video and project assets with no additional software required. NAS, SAN, or both at the same time, EVO is designed for online real-time video editing with leading video/audio applications including Avid Media Composer, Adobe Premiere Pro/CC, Final Cut Pro (FCP), Final Cut Pro X (FCPX), DaVinci Resolve, Pro Tools, and others.
Read more user stories or contact SNS now to see how the EVO shared media storage server can help your company.