Harter Music has provided outstanding music and audio services for decades. From legendary recording artists like George Strait to brands like Coca-Cola, Chrysler, Burger King, Walmart, and Nestle—sound design by Harter Music always hits the right note.
It's more than just big brands that trust this family-owned and -operated San Antonio studio, though. Musicians, filmmakers, hospitals and healthcare systems, political candidates, military branches, and government programs like Healthcare.gov have all found their voice with Harter Music.
Over the years, founder Keith Harter has established Harter Music as one of the leading audio studios in the industry. They employ four audio engineers who use three studios and two editing rooms to mix, record, and edit all their work.
Primarily an Avid Pro Tools audio editing team, they also use Logic Pro, Final Cut Pro X, and Digital Performer on occasion. "It depends on the project's requirements," said Harter.
With multiple editors working in different programs, their audio post-production process can get complex. Their workflow hasn't always been a smooth one.
Take a Sad Song
In their early days, Harter Music practiced a familiar workflow for many media and music production studios. The team would pass external hard drives from music editor to music editor, paying careful attention to the version history of each project. Cumbersome and slow, this workflow was difficult to manage and often bogged down the creative production process.
Before long, the team was fed up with wasting time on their inefficient workflow. They needed a better way to collaborate on the massive volume of audio recorded in the studio. Even more, they needed a way to expedite their music production workflow so they could grow in the future.
Harter Music got what they needed with a little help from Studio Network Solutions.
And Make it Better
"Back then, Studio Network Solutions was so much further along than anything else out there," said Harter. "They still are."
Preparing recorded audio for their Avid Pro Tools sessions used to be a long, multi-step process. With SNS, their Pro Tools workflow is much simpler and faster.
Using SNS's easy-to-use software and a storage area network (SAN) workflow, each team member at Harter Music can now retrieve, edit, and save media from a centralized server without interrupting one another's work.
Harter's editors can retrieve audio files from a studio while that studio's engineer is importing data to the drive. The entire audio production workflow is fluid and efficient, shortening post-production times and keeping the entire team busy with creative projects.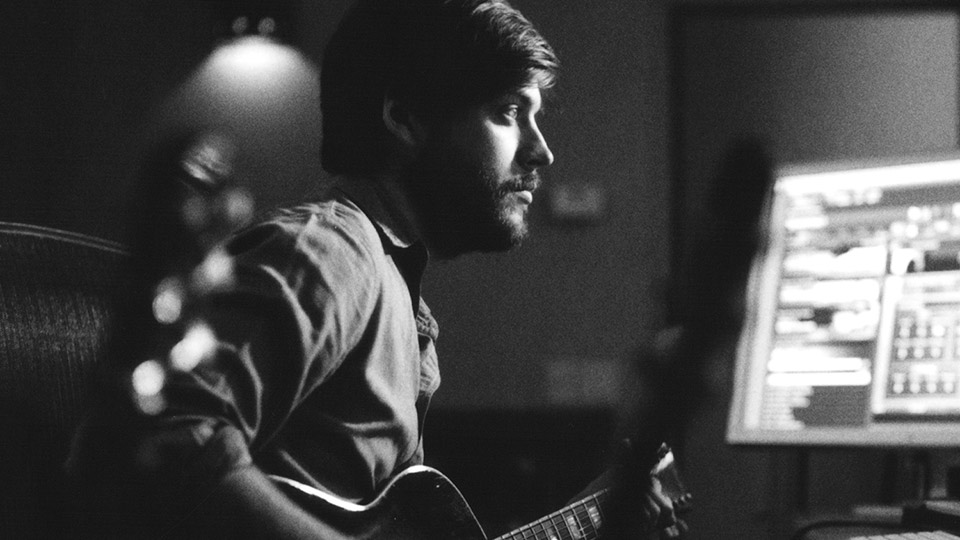 "The system we have is very easy to use. And it's dependable for years and years and years," added Harter.
In 2004, Harter Music purchased an expansion to their original server. They continue to invest in their infrastructure, technology, and sound design workflow to save time on creative projects. This is especially important when working with demanding ad agencies with tight timelines for finished tracks.
EVO high-performance media servers are perfect for Pro Tools storage. There are many times when multiple editors must edit the same project file at different stages of the audio post-production process. With EVO, built-in project locking features ensure work is never overwritten by colleagues or needlessly duplicated. EVO also comes with a powerful and easy-to-use software suite including media asset management, automated file backups, a robust API, and more. Learn more about EVO for professional audio storage.
Reliable Customer Support Team
From updating his hardware and software to asking questions about his workflow, Harter enjoys working with the reliable support team at SNS.
"The best thing about SNS is that their support team is always willing to help fix any issue the minute it arrives. The technology is so dependable, though. We really haven't had many issues."
And when it's time to upgrade to the latest and greatest media production software or get new drives for their server, Harter feels his team is in good hands.
"The tech guys at SNS are always extremely helpful during upgrades and installations. There's never any question that our infrastructure will be ready for our busy production schedule."
Music Production Storage
Harter Music has been making—and storing—music edits for many years. And they've seen an evolution of audio production technology over that time.
Of all the innovations in music production and audio editing, storage has had the biggest impact on Harter's workflow.  It allows for better collaboration, faster creation, and easier media backup.
"I really am religious with backups," said Harter. "Everything is just faster and simpler to use now. We're afforded so much extra time without worrying about tech issues."
Specializing in original music composition, music supervision, licensing, and audio production for all broadcast and media formats, Harter Music keeps their music production process running smoothly with a network storage workflow by SNS.
To learn more about how SNS can improve your team's ProTools audio workflow, request a demo.